If living in Community, doing daily Yoga and Meditation, exploring the Art of Dance, receiving Massages, swimming in the ocean, relaxing in hammocks under the African Sun, eating Organic homemade food, singing and simply BEING
this might be a place you will ENJOY!
We invite you to soothe your soul and find back to your inherent balance: through embodiment we create home anywhere we are. And connection with our natural environment brings us to a sense of presence that brings roundedness in itself
You will be accompanied and guided by the organisers who will be open for any help or advice during your stay
During the regular programme days you will be offered an open- air-yoga class close to your accommodation by a certified yoga teacher (200-RYT-Yoga-Alliance)
Excursions to one of the most beautiful landscapes of West Africa
You will be taught by master music & dance members of the
West African ballots
Accommodation in double rooms with half pension included. We will
take care for a well balanced, fresh and local food preparation
Available are bookings of different Ancient Healing Techniques based on deep gentle and nurturing Acupressure and Body Stretches blended in a flow of individualized treatments by a certified Medical Anthropologist
Take the time to breathe it all in and get back home to Yourself!
Please send us an email and receive more information on our YOGA – DANCE&DRUM – BODYWORK/MASSAGE RETREATS
Upcoming Retreats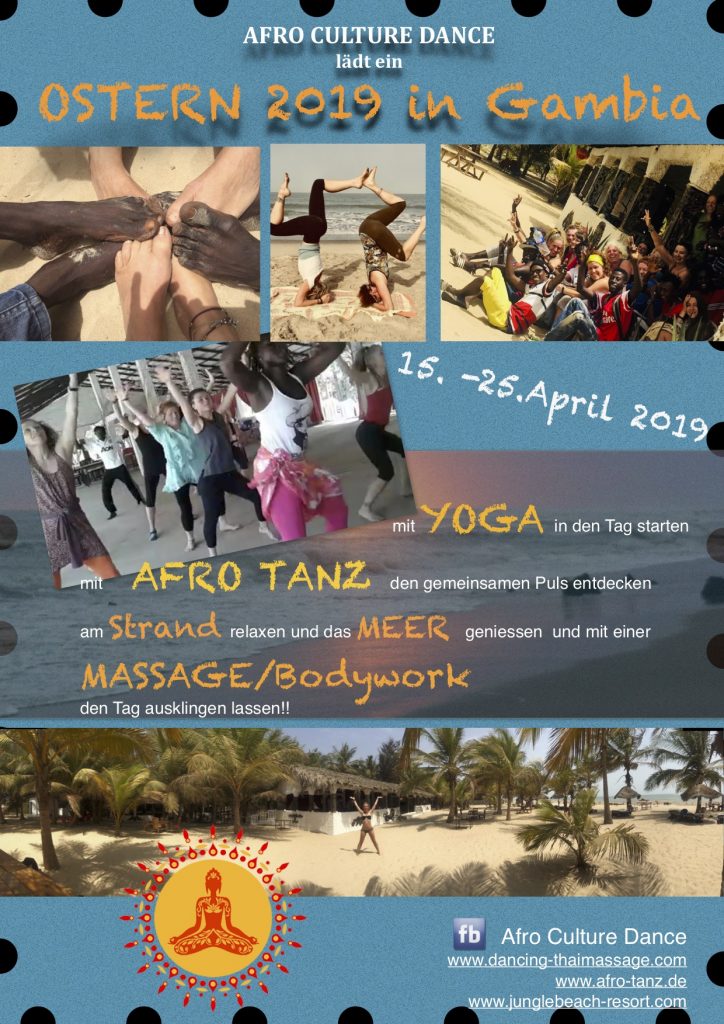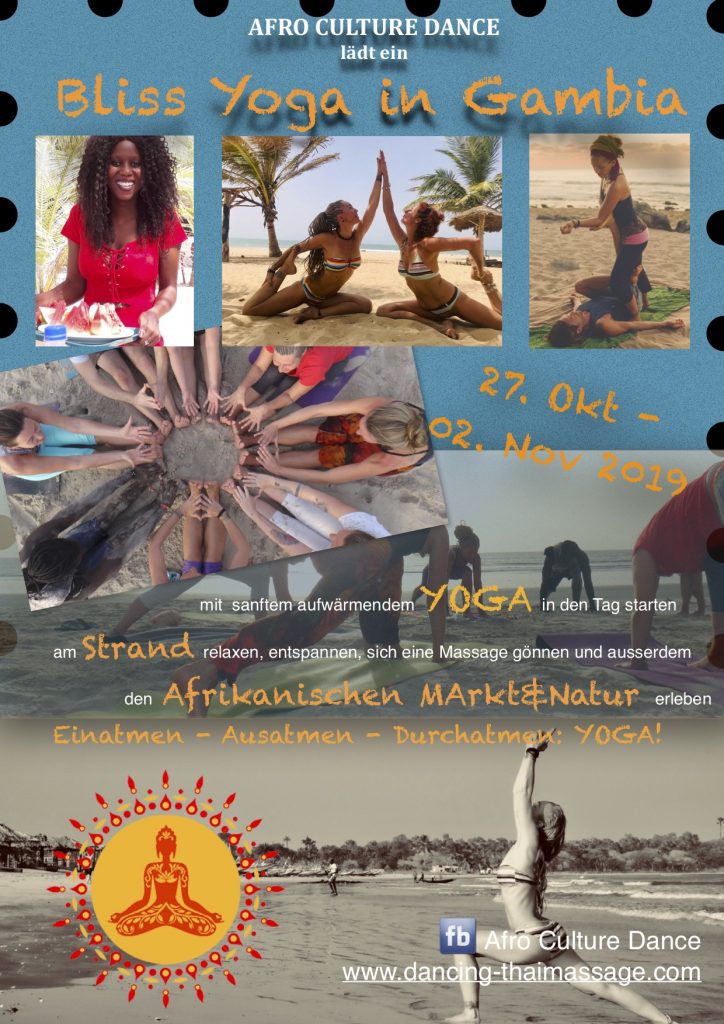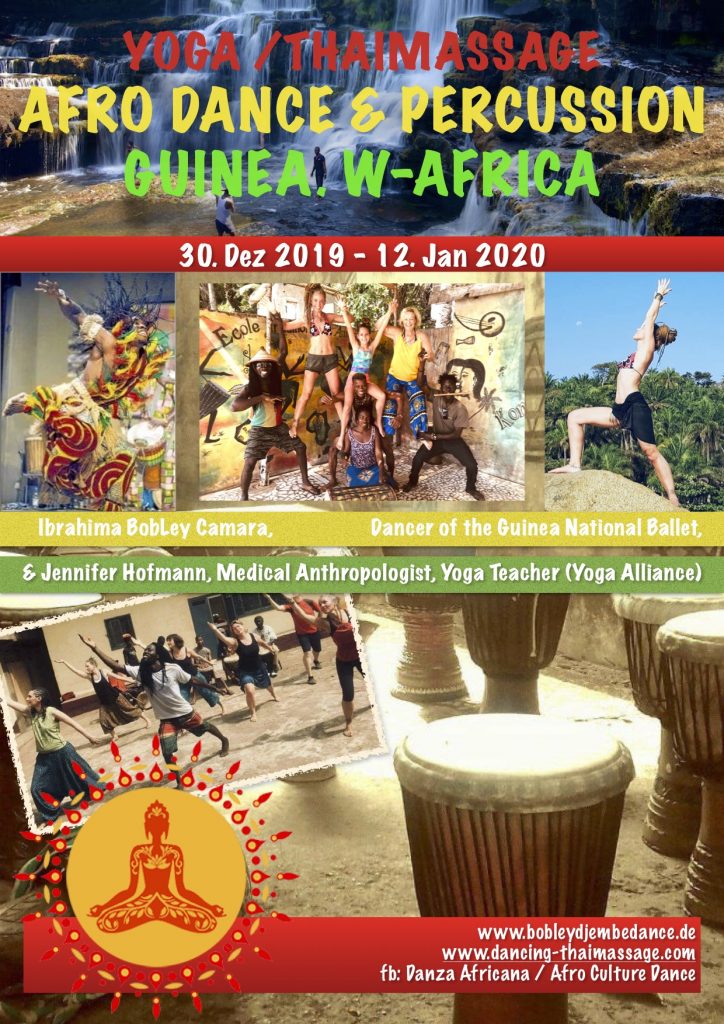 Past Retreats