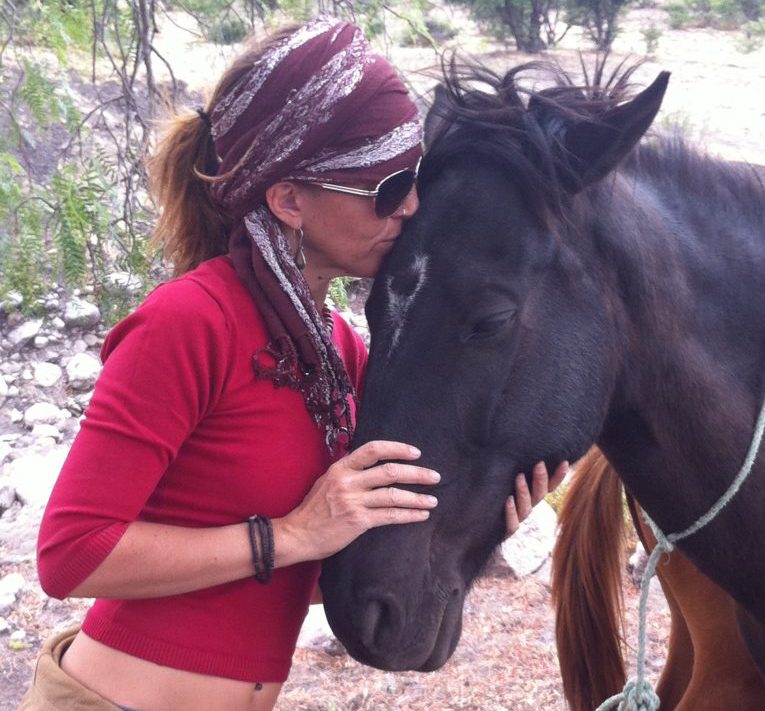 Interspecies telepathic communication is a sacred trust.
It is holy work, as we open to fully receive the perception and perspective of another being. The ability to hear and communicate clearly with beings of other species, who have ways of knowing, perceiving, and understanding that are sometimes vastly different from our human ways, is a magical, heart-opening, expansive experience.
It requires us to examine our human ways of being, ideas, preconceptions, misunderstandings, misperceptions, projections, agendas, neuroses, and fears. This makes Interspecies communication to re-invent the human relationship with animals, with the goal of healing our own species' emotional, spiritual, and cultural ties with nature.
I love helping people to better understand their animal friends, increase awareness, empathy, compassion and to connect deeply with all life.
Gain insight into your animal companions
Better understand the complex family dynamics between people and animals
Speak with deceased companion animals
Negotiate solutions to problems with your animals
Uncover clues about physical, emotional or behavioral problems
Meditate strife between animals (sometimes just having their say about the problem helps) Clarify misunderstandings between you and your animal companions
Promote a deeper spiritual connection with your animal companions, both those living and those who have passed on
Pose questions to your animal friends
Therefore I offer you different holistic healing services to facilitate physical, mental, emotional and spiritual healing and growth for both people and animals:
anamnesis
Energetical level: body scans, energy-, aura- and chakra rebalancing, healing stone therapy
Physical level: holistic natural nutrition & diet plans, homeopathic remedies and phytotherapy/herbal supplements
Soul level: chakren & meridians clearing and cleansing, Shamanic Healing asExtraction and Soul Retrieval (removal of traumas)
Energetic preparation and intentional connection with the animal happens first. Information is then received in the form of thoughts, ideas, words, images, sensations in the body, sounds in the mind, emotions, sudden knowings, etc. It is possible to have any sensory experience telepathically.
It is a form of remote or distant communication that does not require being in each other's presence.
Past issues affect animals when stored energies (such as memories or traumas) result in tensions that cause the animal to alter its authentic behaviour and be in a distressed state

Animal Communication Consultation (incl 6 questions): 90€ (every further question plus 10€)
Anamnesis and Diet Plan: 90€
Healing Stone Therapy (during 1 month): 90€
Holistic Healing Treatment: 180€
(long distance session in private including a transcript sent via email)